Home Kitchen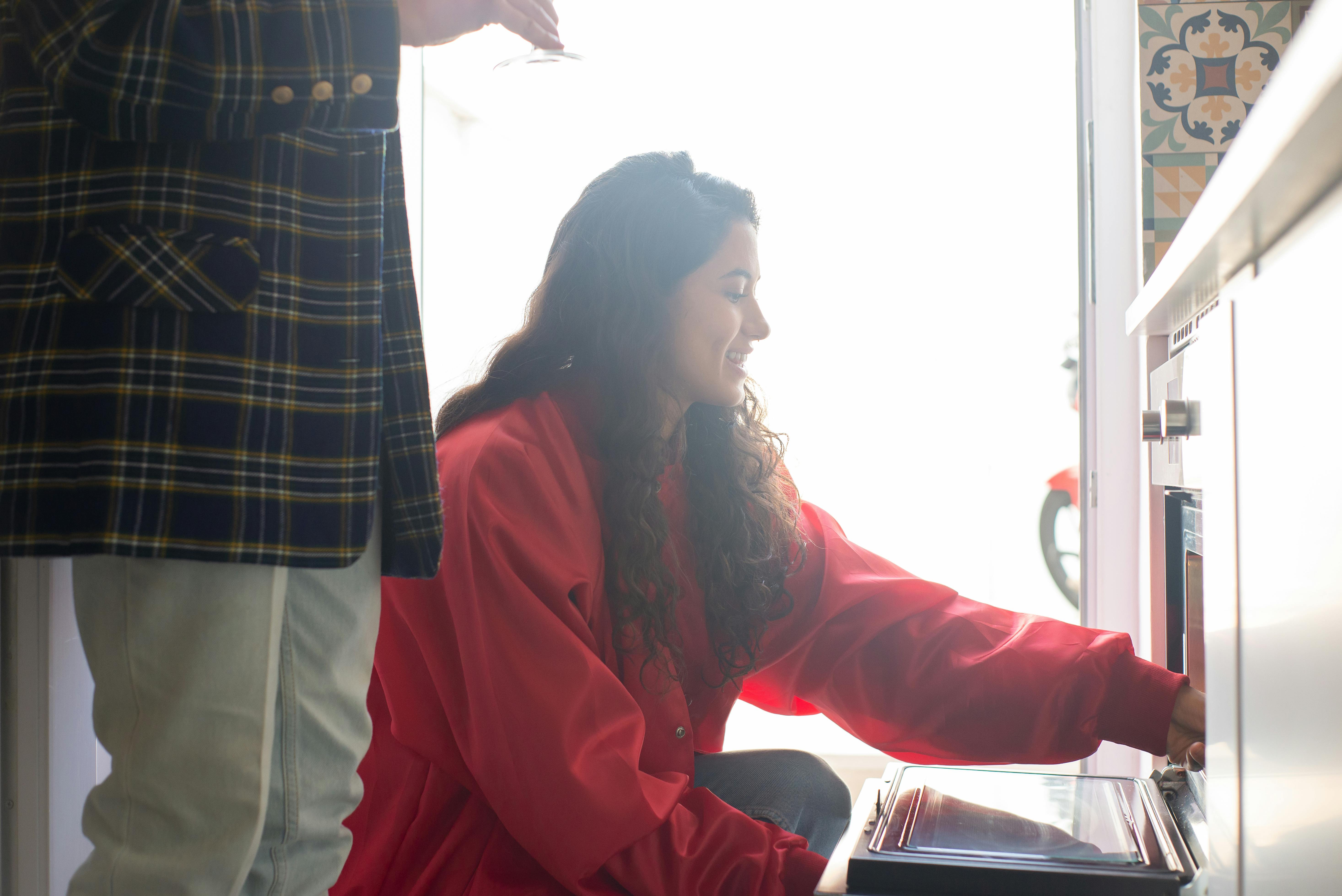 Remodeling a powder room doesn't have to be expensive.
The typical powder room—that half bathroom in your home with just a sink, toilet, and mirror—only averages four by five feet, but while it's usually the smallest room in the house, your powder room can create a powerful impression on guests. In fact, given its small size and the amount of use it gets, especially when entertaining, your powder room may actually be the most valuable square foot in your home.
The nice thing about having your small powder room is that it can be the least expensive room in your house to drastically remodel. There simply isn't much to change, but upgrading can make a world of difference in the impact your powder room can have on visitors. Here are some suggestions for remodeling your powder room.
One of the cheapest and fastest things you can do is change the color of the walls. Deep, lush colors can have a more dramatic impact than soft pastels. Earth tones have also shown a strong trend recently. The idea is to create a strong impression, and nothing can do that better than bold colors.
Another hot trend has been adding vessel-style sinks to the powder room. They come in an incredible variety of styles, and you're sure to find one that suits your taste and budget. You'll also be able to choose from a number of materials and textures, including porcelain, glass, bronze, ceramic, and stainless steel.
If you are looking for a new sink, then do not forget to pay special attention to the faucet that will be attached to it. The right faucet can make a world of difference in the overall impact of a powder room. Just like sinks, you'll find a wide variety of faucets to choose from, and matching the faucet and sink is an important part of establishing a decorating theme for your vanity.
When it comes to choosing a toilet, pay special attention to a one-piece style. A stylist one-piece toilet can give your powder room a sense of furniture, rather than simply being a necessary piece of plumbing. Your local home improvement center will carry many different colors and patterns, so you're sure to find one that will help you create the overall impression you're trying to make in your powder room. One-piece toilets also have the added benefit of using considerably less water, and are quieter when flushed, which most of your guests will appreciate.
When tackling the backsplash section behind the sink, you'll find that slate makes a warmer impression than ceramic tile. Slate can also be integrated with granite or quartz countertops to create a lush feel without coming across as too showy.
Flooring is also always a remodeling consideration, and the recent trend has been to use hardwood or glossy surfaces like granite or marble to give the powder room a bit more luxurious feel. You can also use radiant heat under a ceramic tile or slate floor to eliminate the need for a secondary heat source.
The easiest way to add the illusion of space is with a new mirror, especially if you have an old medicine cabinet over the sink, the kind with a stainless steel frame. These old-fashioned medicine cabinets actually date from a house. Replace it with a mirror that spans the wall to the ceiling. Or find an extra-large framed mirror and paint the frame to match your decor.
Remodeling a powder room doesn't have to be expensive, but since it's such a small room, you can often incorporate more expensive materials and features than you could in one of the larger rooms in your home. This will allow you to impress your guests with your taste and willingness to be a gracious host.